Take your backyard retreat to the next level with the right hot tub. With 60+ years of innovation, it's no wonder why Jacuzzi® Hot Tubs leads the industry in selection, features and hydrotherapy technology. Equipped with features such as the SmartTub™ System, PowerPro® Jets and stunning ProFinish® Cabinetry, you'll wonder how you ever went without a Jacuzzi® Hot Tub.
At Jacuzzi Hot Tubs of Fargo, we have 20+ premier spa models for you to shop from. To get started, browse our inventory below or contact our showroom today!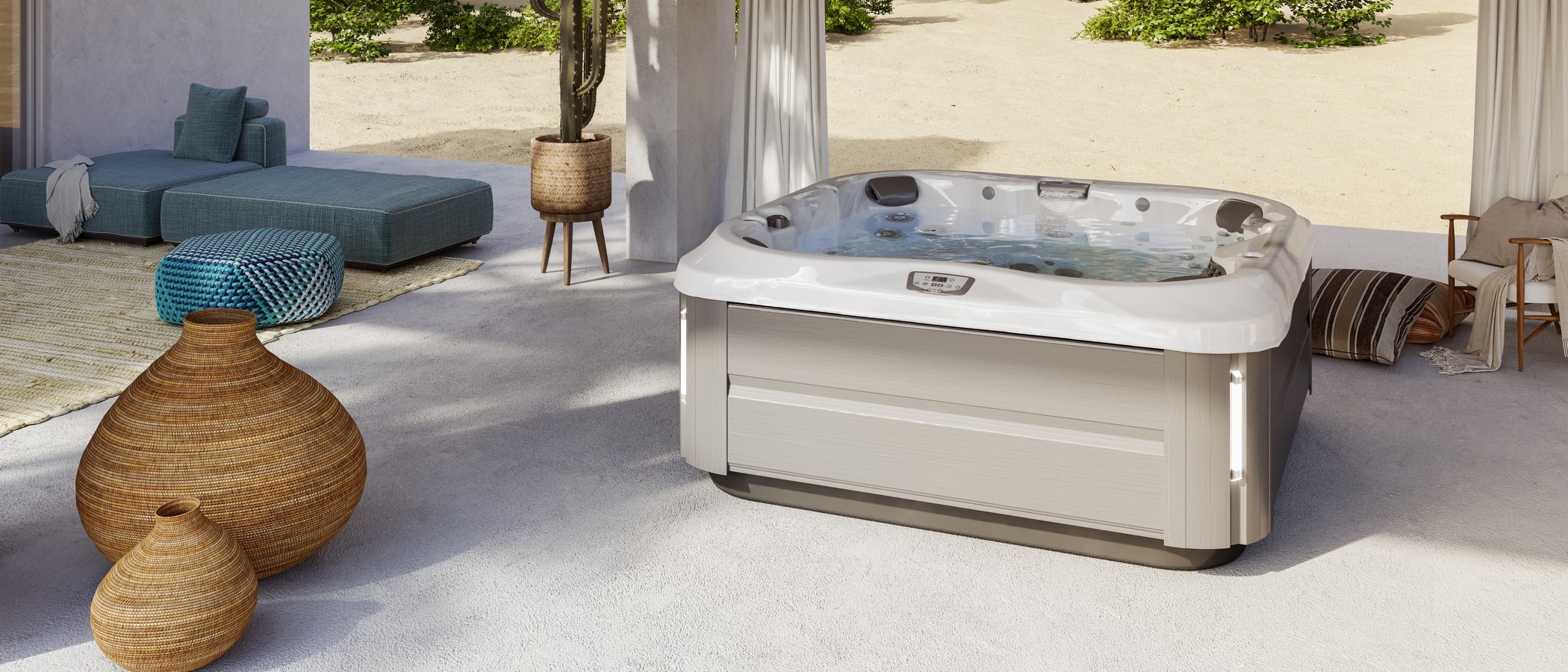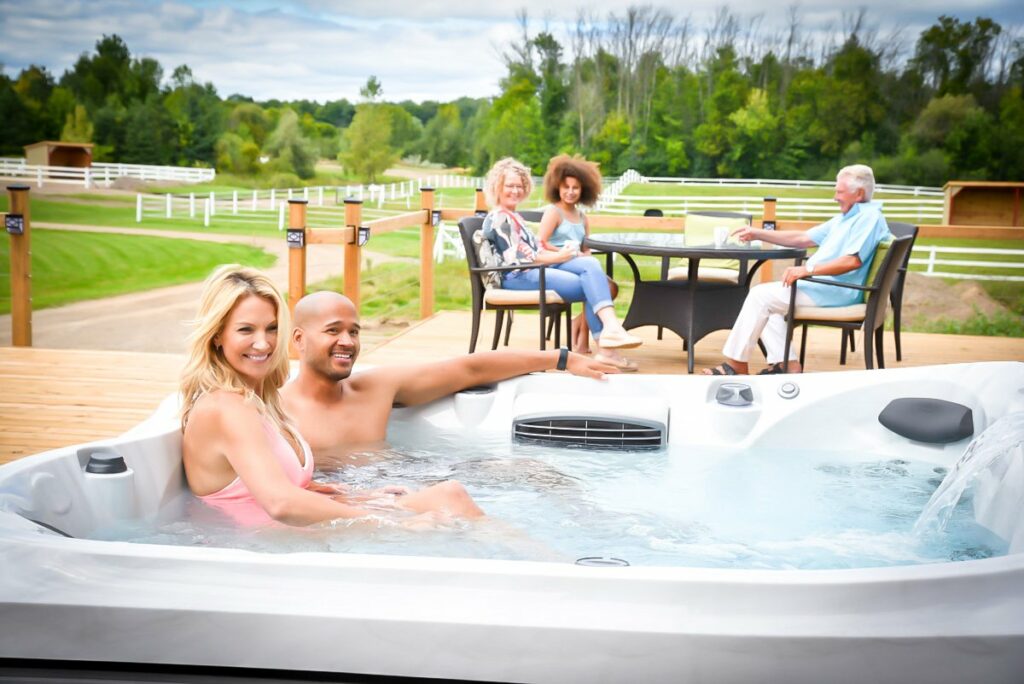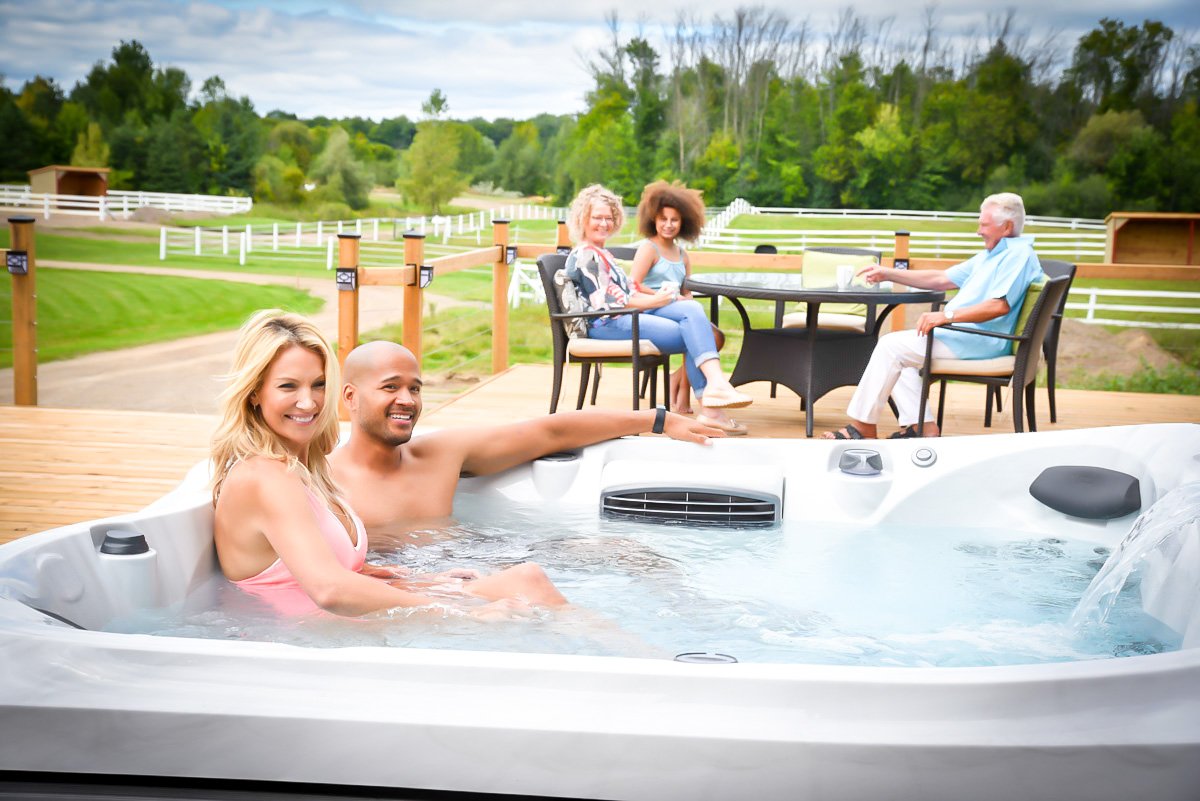 THE RIGHT HOT TUB FOR YOUR LIFESTYLE
Where Style Meets Innovation
With 60+ years of experience, it's no wonder why Jacuzzi® Hot Tubs lead the industry in technology and innovation. Each hot tub is equipped with a number of features that are chosen with your enjoyment in mind. With quality materials and a lasting design, you can enjoy your hot tub for many years to come.
Learn more about the features, benefits and innovation of Jacuzzi® Hot Tubs.
Made With Excellence In Mind
Jacuzzi® Hot Tubs are built with your health, wellness and enjoyment in mind. Only the best materials are used to craft these industry-leading spas, ensuring a quality product where is nothing less than superior.
Unforgettable Hydrotherapy Experience
At Jacuzzi Hot Tubs of Fargo, we believe that the right jets can create the perfect spa experience. Surround your body with jets that create the perfect mixture of water and air and leave your body feeling revitalized.
A Modern Approach To Spa Ownership
Looking for a simpler and more convenient approach to spa ownership? Introducing the SmartTub System! Whether you're at work or on vacation, you can easily monitor and operate your hot tub remotely.
Personalized Spa Experience
With over 25 different cabinet and shell combinations, you can customize the entire look to your preference. You can even match the spa to your deck, patio or installation aesthetic for an appearance that is truly complete.
Everything you need to know about Jacuzzi® Hot Tubs, from the features and technology, to how one can change your life for the better.
Our commitment to customer satisfaction shines in our reviews. Just see what our customers have had to say!
Very happy with the purchase experience
We were very happy with the purchase experience. We are very very happy with not only our choice of a Jacuzzi but could not be more pleased with the customer service. Our experience has been fantastic.
We highly recommend it. This is our second tub, Jacuzzi has exceeded our expectations. The sales team's approach to providing detailed & valuable information and the follow-up post-delivery is outstanding.
The service was excellent..
Very nice lake stuff, and great hot tub service and water testing
Our experience has been fantastic!
Friendly, knowledgeable staff. We even got to test out our new hot tub before purchasing! It was fantastic to work with you guys and extremely patient with us as we made our decision.
 From the sales team to the service staff-these guys are total professionals! I now recommend them to everyone I know!
DEFINITELY DO BUSINESS HERE AGAIN
We absolutely love our new swim spa. Our contact person was very patient with us and also very informative. When we finally decided which swim spa would suit our family's needs, He worked with us throughout the entire process without giving us any pressure. We will definitely do business here again. Thank you!
They had exactly what we wanted the right size hot tub cover and it fits beautifully! And they treated us very well and even gave us a 10% discount on a lifter for our hot tub cover! Great customer service!
We love our new hot tub! The owner takes a vested interest in his customers. He even made a house call to iron out our installation hiccups. Thanks, for helping us get the perfect pool!
Our team of home and backyard leisure experts are here to help you, every step of the way. Get in touch with us today!