ELEVATE YOUR SPA EXPERIENCE
Enhance Your Installation With Hot Tub Accessories
Create an elevated backyard oasis with help from the right products and accessories. At Hot Tubs of Fargo, we stock our shelves with a wide selection of hot tub accessories from the leading brands. From steps and covers, to watercare essentials and more, visit us today to complete your hot tub installation.
Step into the luxurious water of your hot tub with ease.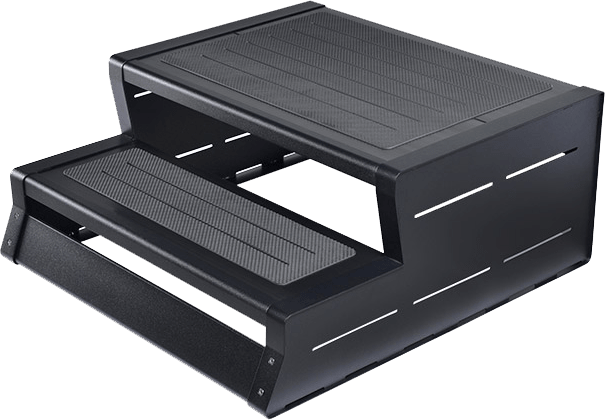 The synthetic material stands up to the effects of weather and is built to resist fading, rotting, cracking and staining.
Upgrade and Protect With a Cover
Protecting your hot tub is easy with a compatible cover. Most new Jacuzzi® Hot Tubs come standard with a high-quality ProLast™ Cover, providing you with a spa installation that is both stylish and functional.
Remove Your Hot Tub Cover With Ease
Enjoy a simpler approach to accessing your spa with a cover lifter. The cover lifter is not only stylish and easy to install, but it can make using your cover a no-hassle process. Once installed, the lift secures your cover in place, creating a safer environment and offering added protection to the cover itself.
Take the strain of lifting and lowering your hot tub cover off of your body, with help from a cover lift.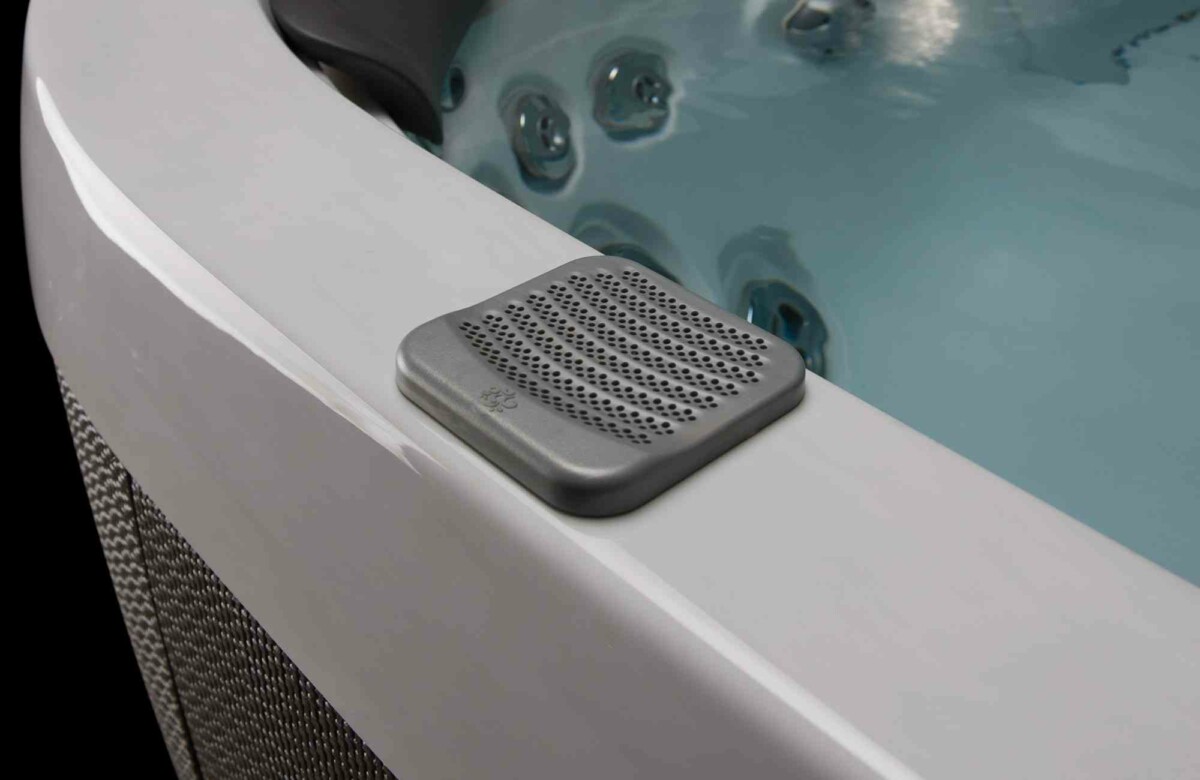 Bluewave™ Spa Stereo System
With Bluetooth technology, you can easily connect your smartphone to the speakers in your hot tub using Bluetooth technology. The BlueWave™ Spa Stereo System allows you to listen to music and enjoy the premium sound consistent with the Jacuzzi® Hot Tubs brand. A marine-rated seal keeps moisture out of the docking compartment, protecting the system from water damage.
Other devices can be connected via an AUX input, while the USB input allows you to charge your device as you listen to music from up to 30 feet away.
Get The SmartTub™ System Today
Upgrade your hot tub experience with the SmartTub™ now! This technology connects easily to a smartphone app on your device to your hot tub to provide a simple approach and easy-to-use approach to maintenance and water care.
This app also provides you with easy access to product knowledge and support when you want to learn more! It also has the capabilities of alerting your dealer when maintenance is required for your spa. 
Would you like to learn more about our products, accessories and other backyard essentials? Complete the form below and one of our specialists will be in touch.